Flippa: State-of-the-art marketplace to list your starter and established website, domain name, and app for sale
Yes, unlike Empire Flippers and FE International, Flippa does not conduct its own due diligence. It is up to buyer to examine income reports and other documents submitted by seller as part of the listing.
Google Analytics data, AdSense earnings, and SEMRush statistics are verified, that convince of inherent strength of domain/website/app in terms of traffic and organic search.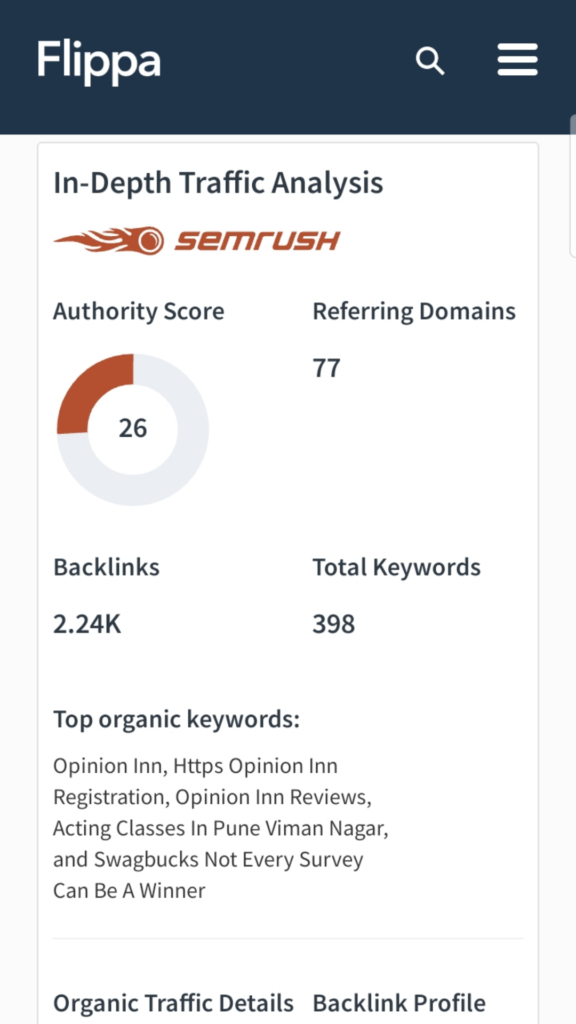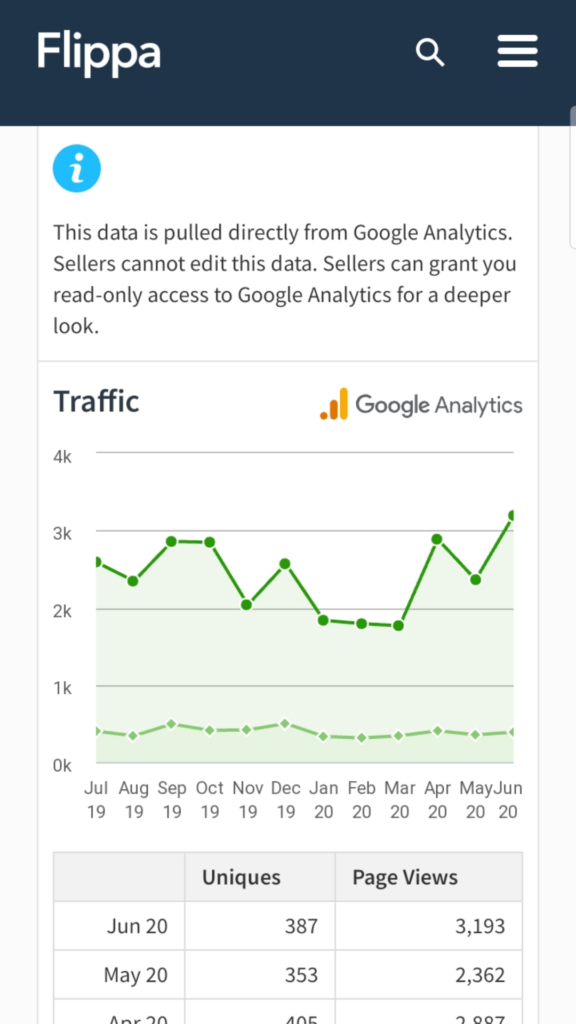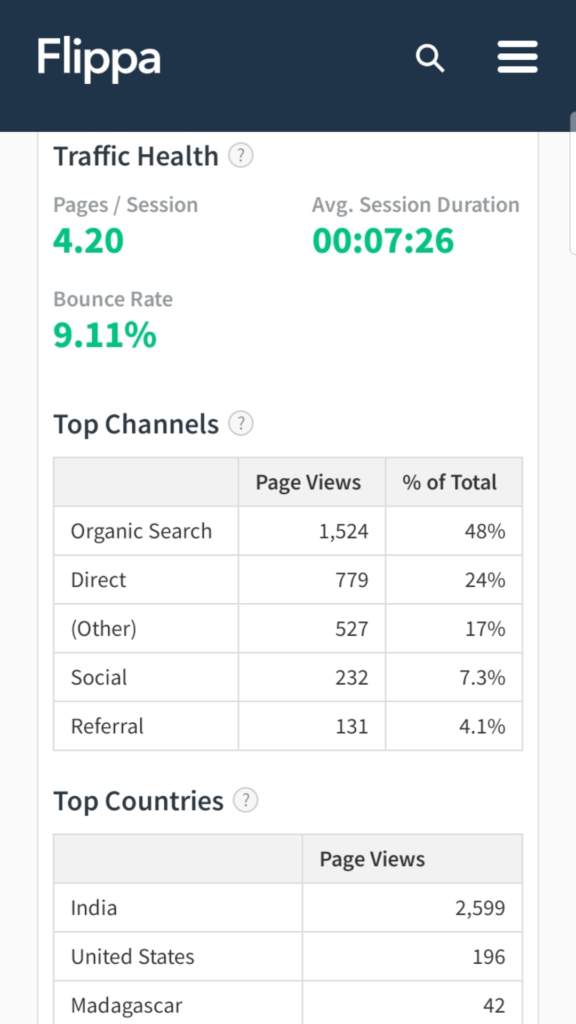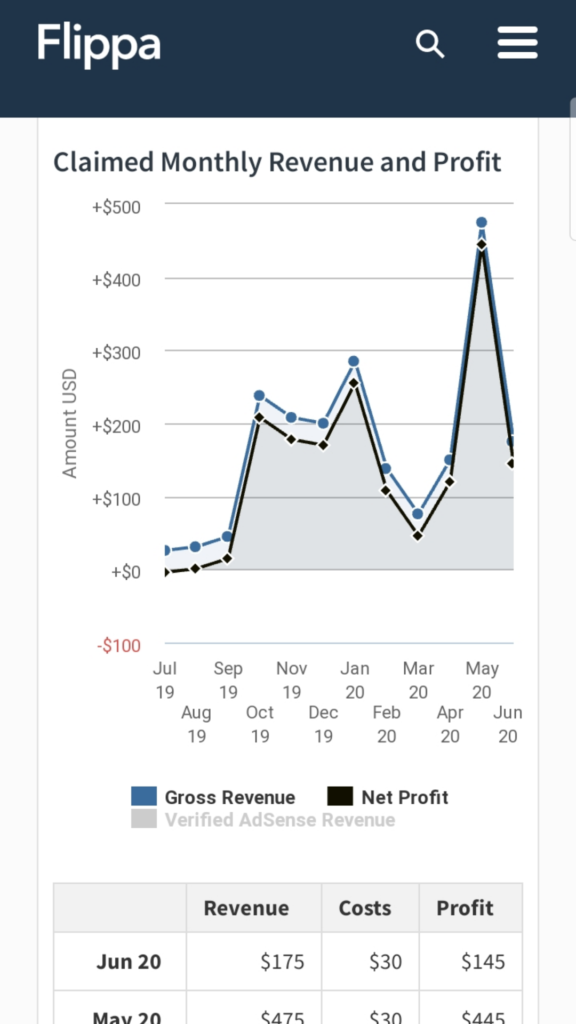 Especially for content websites/blogs, we believe it is the quality of content together with Google Analytics data that should guide if to buy or not the listed asset. More so, if you are buying just the website/app and not the connected affiliate accounts. Google AdSense in anyway is non-transferable.
The existing Google AdSense account confirms that the site is approved by Google and therefore complies by stringent Google site guidelines, which should raise confidence in the eye of the prospective buyer. Also, higher Google AdSense earnings means site is more popular, which again is a good thing despite the fact that buyer needs to apply AdSense account afresh and any new AdSense approval is on Google's discretion. Just because the site is presently showing AdSense ads or earning big through AdSense does not guarantee that Google will approve the same when submitted by a new buyer.
Flippa's success fee is of 10 percent for below 50k. Add to it the fee paid to Escrow (in our case, 20$ for 351$ sale of digitalsplendid.net). So, for a 351$ sale, Flippa success fee 35$ and Escrow fee 20$. The final amount we as a buyer received into our bank account 296$. Add to it 15$ we initially paid as auction fee (the sale was made through 15 day auction instead of listing). So, net receipt 296-15=281$.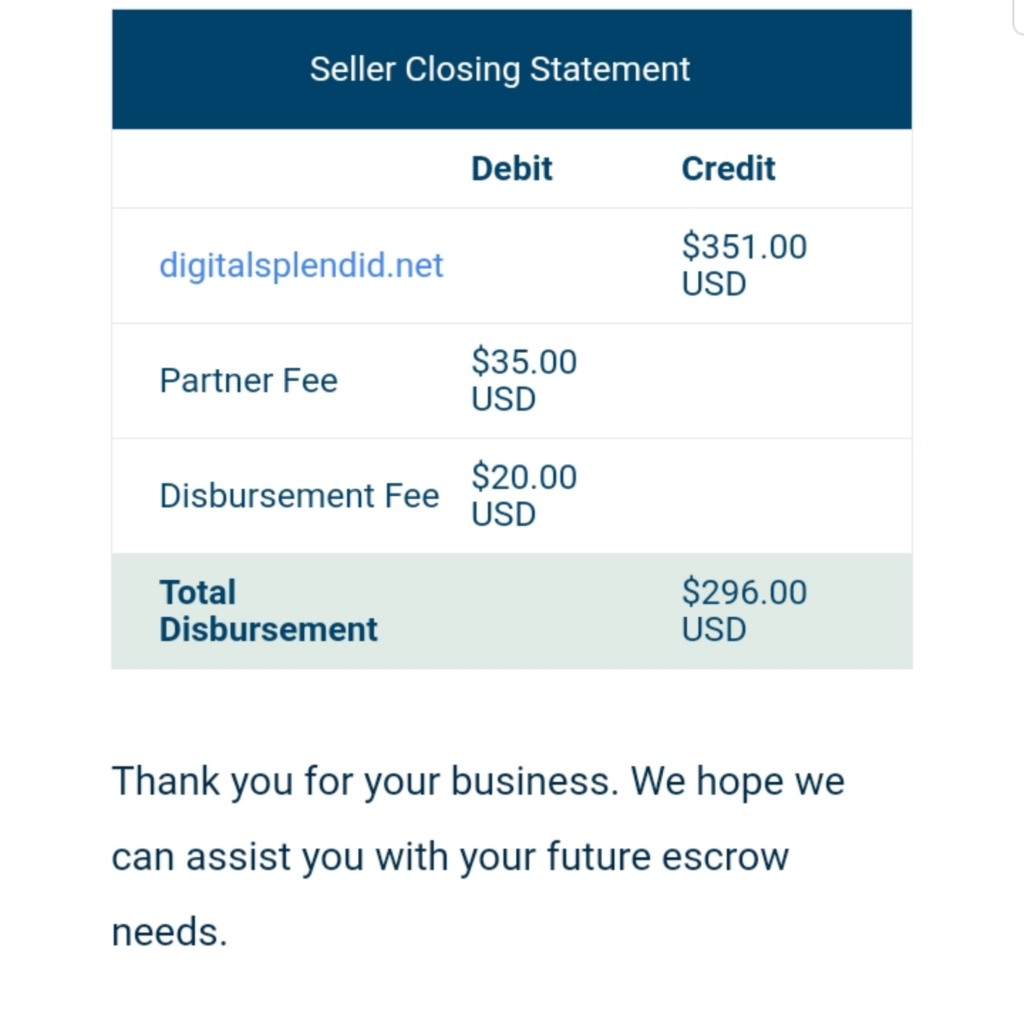 For our Flippa account, we were initially provided a free listing, which is not available to all and depends on Flippa's discretion. After the free listing converted to auction @15$, we thought that the free listing will be used to list one of our another website. On checking, it is now showing 49$!
In other words, Flippa is not a cheap marketplace compared to some others like freemarket.com with only 5 percent success fee and no listing fee. Yet, Flippa's sophisticated software and advertising acumen indeed help sell a website fast which otherwise will remain unnoticed on freemarket.com for months.
Statistics of verified members with updated record of total number of transactions, value of each transaction, feedback by buyer/seller indeed are confidence boosting for recurring relationships.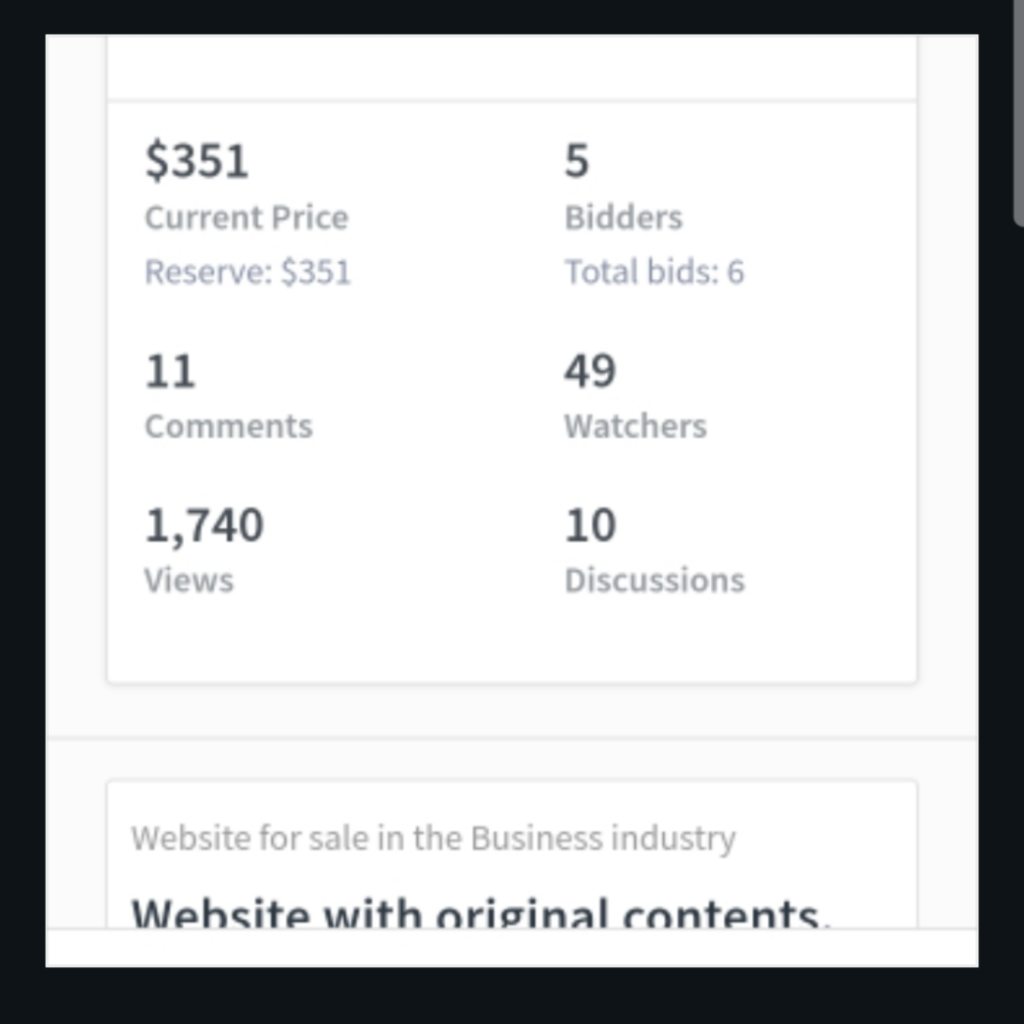 Features like sending of email reminders to Watchers every time a fresh bid or comment placed, 2 hours to go keep the momentum intact for higher bidding and increased price in case of auction listing.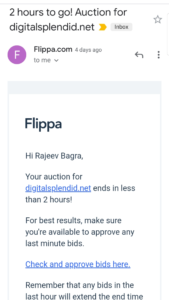 Description
Relevant Article